Ore Beneficiation plant is classified into three kinds: flotation separation, magnetic separation and gravity separation. It generally includes the following parts like crushing, milling and separating, etc. Machines can be used like jaw crusher, ball mill, flotation cell, dryer, mixer, spiral classifier, circular vibrating screen, concentrator, etc.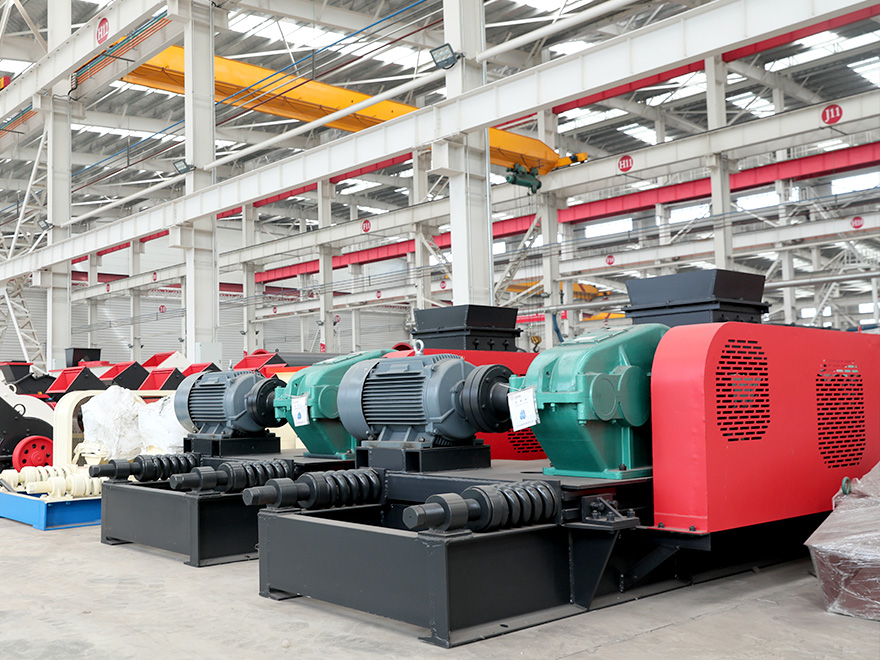 Ore Crushing Device: Jaw Crusher
Jaw crusher can primarily crush the large ores, which are just digged out. It enjoys the advantages of simple structure, small floor space, convenient operation, large capacity, high working efficiency and cheap cost. It is the best machine for crushing work.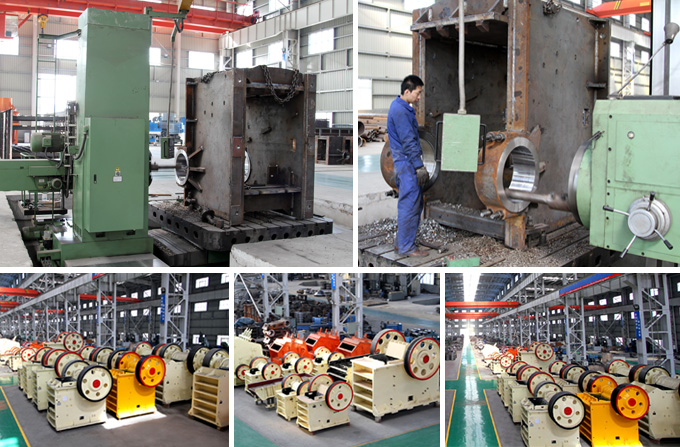 Ore Grinding Device: Ball Mill
Ball mill plays the role of grinding crushed ores and grinding work is the base for separation. HXJQ ball mill is the upgraded version of traditional mills and it is specially used for ore grinding. It has the advantages of high working efficiency, low energy cost, reliable operation, long service life and low failure rate. Besides, it is the environmental-friendly machine.

Ore Separation Machine: Flotation Cell/Magnetic Separator/Gravity Chute
Flotation cell is used in flotation separation plant and it can make the complete integration and reaction between ore powders and drugs. Then, after the work of foam tank, ore concentrates can be separated out.

Magnetic separator is used in magnetic separation plant and it is suitable to process the ores which contain iron content inside like magnetite, pyrrhotite, roasted ore, ilmenite, etc.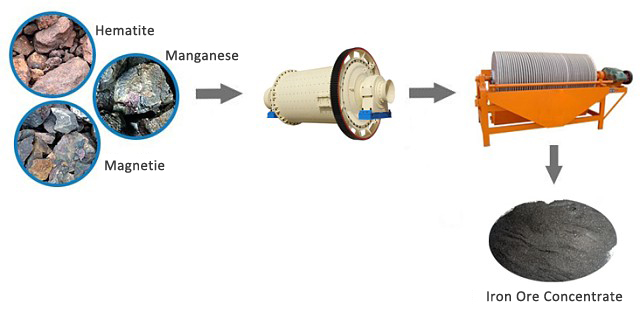 Gravity chute and shaking table are used in gravity separation plant. They are suitable for separating 0.3--0.02 mm size fine minerals such as iron ore, titanium ore, chrome ore, pyrite, zircon, monazite, rutile, phosphorus ore, tungsten, tin, phosphorus B ore, niobium, tantalum ore as well as other non-ferrous metals, rare metals and non-metallic minerals with proportion differences.
Drying Machine: Industrial Dryer
If you want to dry the concentrates effectively and rapidly, the Industrial dryer will be the best choice. It can save energy for more than 60%.