Introduction
The flotation machine is suitable to the selection of non-ferrous and ferrous metal, which also can be applied in non-metal such as coal fluorite and talc sorting. The flotation cell is driven by a motor triangular substituting transmission when impeller rotates, which can form the pressure of centrifugal effect, and on the one hand, suction sufficient air is mixed with the slurry, on the other hand, to stir the slurry mixed with the drug is the second step while refinement of the foam, so that mineral above adhesive foam float to the pulp surface mineralized foam is formed.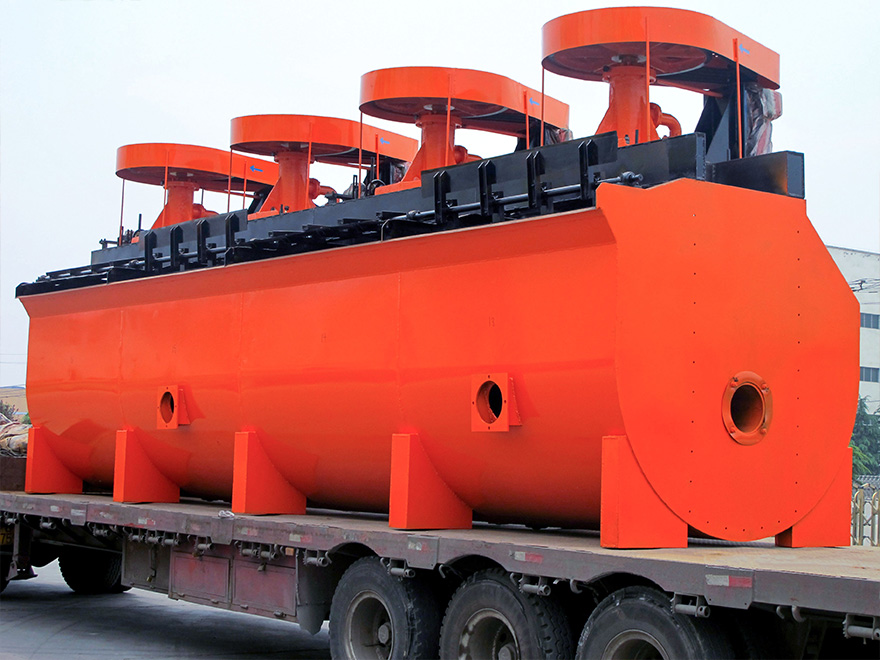 To adjust the height of the gate and to control of the liquid level are the useful ways for foam scraper by being scraped off. The slurry with the pharmaceutical treatment can be fixed in bubbles above with some mineral particles selectively, which is scraped off by floating on the surface, and the rest can be still retained in the slurry in order to reach the purpose of sorting the material. There are some types of flotation machine at this right minute, and the most common one is the mechanical mixing flotation machine, which is widely used in our daily life.
The Maintenance of Flotation Machine: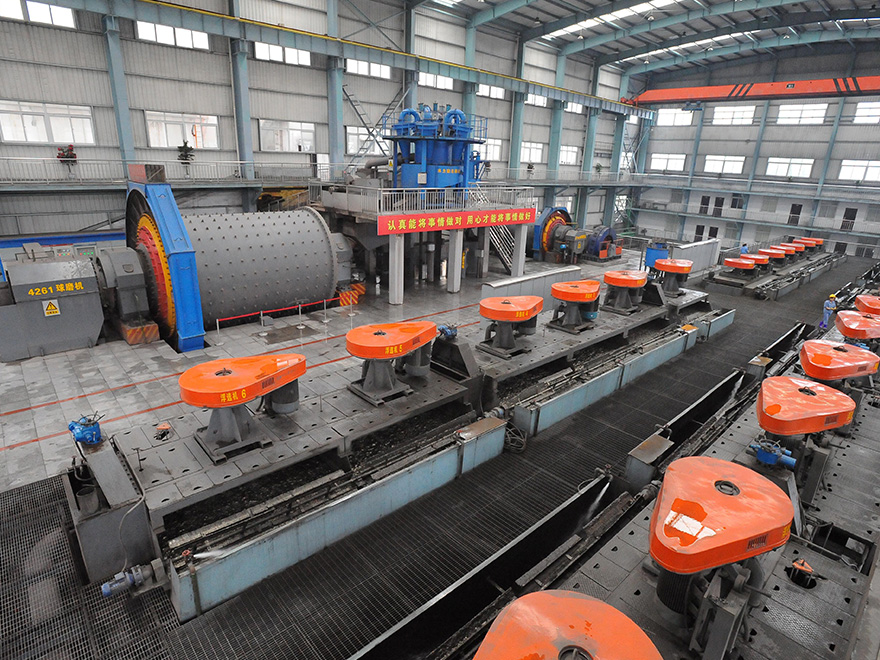 1. The working capacity and lifespan of flotation machine is depending on the maintenance and the promise on the ordinary operation of the inner part pieces, and all of the inspection should be finished every three or four month, and the new flotation machine should be examined more frequently at the first beginning of the usage.
2. Only those people who are much more familiar to the flotation machine can have the ability to inspect them.
3. To shorten the stoppage time in order to timely replace the fragile part pieces of it is depending on the whole set of the machine stored in warehouse. And to accurately set on the using date and storing capacity is the basic condition according to the practical situation of it.
4. To guarantee the training on the operator is one direct element to promise the smooth operation of the machine.
5. In order to avoid dirt and useless objects mixed with oil, oiling should filter When flotation machine work, the oil cap should be sealed.
6. Drive, starts only after the inspection process from top to bottom.
7. Car sequence: Press on the gate to switch, press the start button.
8. Car, non-hand touch rotating parts.
Technical data
Category
Specification
Model
Effective
cubage
(m³)
Processing
capacity
(m³/min)
Main shaft loam board
Dimensions
(L×W×H)
(mm)
Single
trough
Weight
(t)
Power
(kw)
Rotate
speed
(r/min)
Rotate
speed
(r/min)
Power
(kw)
XJK type
flotation
machine
XJK-0.35
0.35
0.18-0.4
1.5
483
25
1.1
700×700×700
0.5
XJK-0.62
0.62
0.3-0.9
3.0
400
25
1.1
900×820×850
1.0
XJK-1.1
1.1
0.6-1.6
5.5
330
25
1.1
1100×1100×1000
1.4
XJK-2.8
2.8
1.5-3.5
11
280
25
1.1
1750×1600×1100
2.5
XJK-5.8
5.8
5-7
22
240
25
1.5
2200×2200×1200
3.6
SF type
flotation
machine
SF-0.37
0.37
0.2-0.4
1.5
386
25
1.1
700×700×750
0.5
SF-0.7
0.7
0.3-0.9
3
400
25
1.1
900×820×950
1.0
SF-1.2
1.2
0.6-1.6
5.5
330
25
1.1
1100×1100×1100
1.9
SF-2.8
2.8
1.5-3.5
11
268
25
1.1
1750×1600×1150
2.6
SF-4
4
2-4
15
220
25
1.5
1850×2050×1200
2.9
SF-8
8
4-8
30
191
25
1.5
2200×2900×1400
4.2
SF-10
10
5-10
30
191
25
1.5
2200×2900×1700
4.5
SF-20
20
5-20
30×2
191
25
1.5
2850×3800×2000
9.9
JJF type
flotation
machine
JJF-2
2
1-3
7.5
443
25
1.5
1400×1400×1100
1.7
JJF-4
4
2-4
11
305
25
1.5
1600×2150×1250
2.4
JJF-8
8
4-8
22
233
25
1.5
2200×2900×1400
4.5
JJF-10
10
5-10
22
233
25
1.5
2200×2900×1700
4.9
JJF-16
16
5-16
30
180
25
1.5
2850×3800×1700
8.0
JJF-20
20
5-20
37
180
25
1.5
2850×3800×2000
10.5