Overview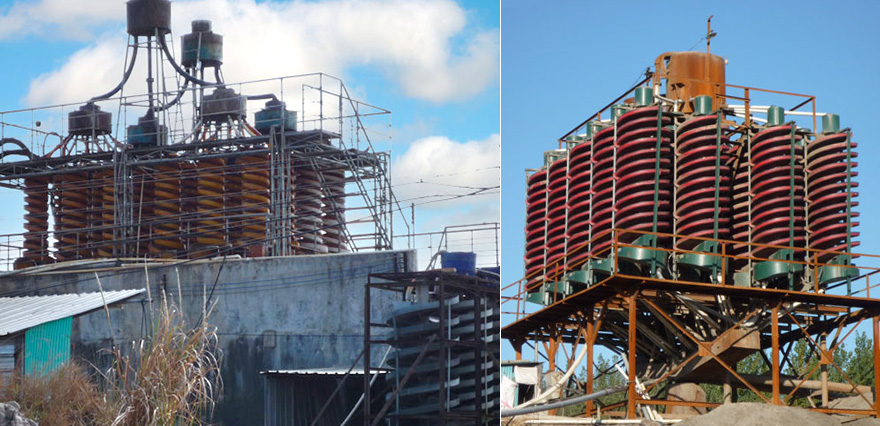 Spiral chute separators must be erected calibration of the vertical line, which can be fixed in the right position with a metal frame or wood, and then the miner sand can be sent to the spiral from sand pump on the top of two feeding ports when adding some water to adjust the concentration of ore paddle mine oar naturally.
To adjust the density of mineral stream is depended on the surface velocity caused by inertial centrifugal force of the ores proportion of the differences in the size, shape and by the action of gravity and centrifugal force of the swirling flow.
The Merits of Spiral Chute Separator:
Reasonable structure, simple installation, less occupying jobsites, easy operation, stable ore dressing, clear sorting, big handling capacity, high efficiency, higher enrichment ratio, big recycling ratio. And there are some others including light weight, moisture, rust and corrosion resistant, adaptable to fluctuations in ore concentration, particle size, grade, no noise, etc.
Technical data
Model
Processing
capacity
(t/h)
DL2000
15-40
DL1500
8-16
LL1200
4-6
LL900
2-3
Join Us On Whatsapp
Name: Mining-Mineral-Ore-Machine
For: share openings, doing business, make information transmission
Click it to Join in