General Overview
Component Parts:rotary kiln, vibrating feeder, chain conveyor, bucket elevator, belt conveyor.
Applied Area:building material, metallurgy, chemical engineering and environmental protection
General introduction: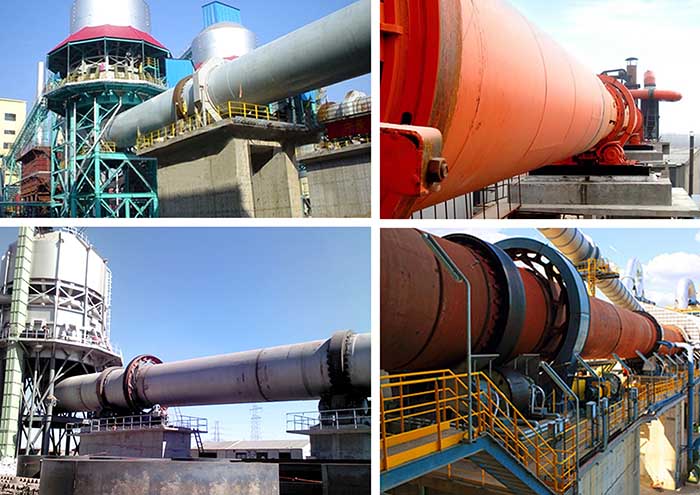 The qualified limestone is stored in bin, then elevated by bucket elevator to upper bin of preheater. Feeding amount is controlled by two level meters. After, through discharging pipes, the fed limestones are evenly distributed in rooms of preheater. Inside preheater, limestones are heated to 900℃ about by the 1,150℃ kiln flue gas and almost 30% are decomposed. The not-decomposed limestone are pushed into rotary kiln by hydraulic pusher, then sintered and decomposed into Ca0 and CO2. The decomposed materials are conveyed into cooler, then cooled to 100℃ bellow, finally discharged out and stored as limes through vibrating feeder, chain conveyor, bucket elevator and belt conveyor.
Join Us On Whatsapp
Name: Mining-Mineral-Ore-Machine
For: share openings, doing business, make information transmission
Click it to Join in