Introduction to Magnetic drum separator
The magnetic separator, also called magnetic drum separator or magnet separator which is used for removing iron powder from coal, non-metallic minerals, building materials and so on.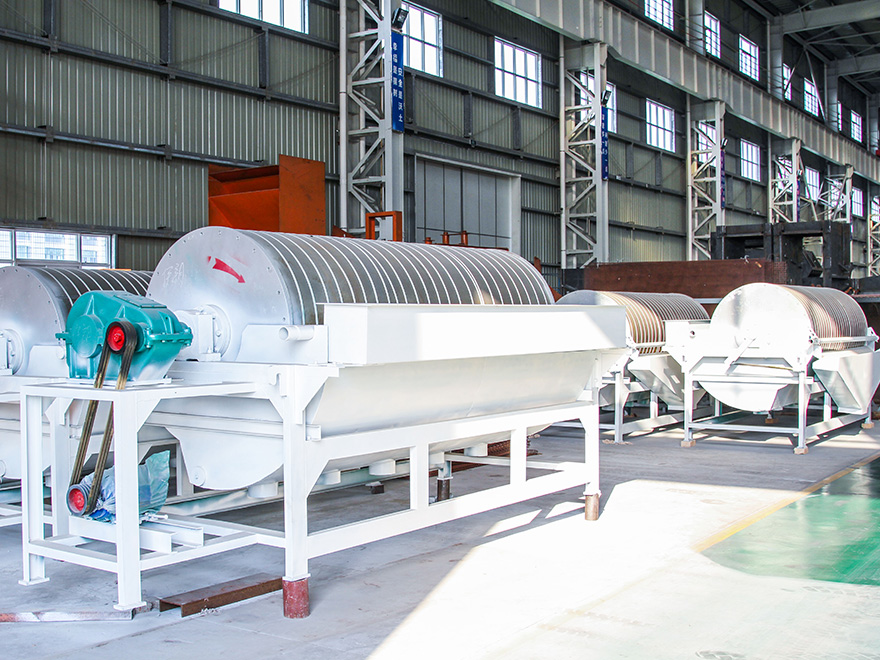 The magnet separator is in roll shape. Because of the technological development, magnetic strength of the magnet separator is improved to 8000mT, which has been the highest magnetic field strength all over the world.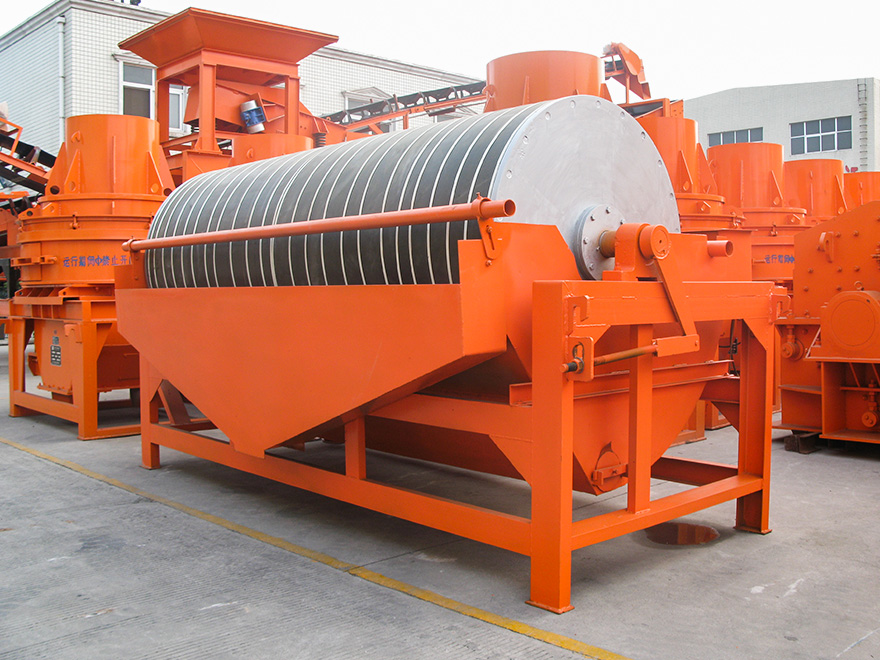 Advantages of China Magnetic Separator:
1: High working efficiency and excellent de-ironing efficiency
2: Easy to operate and maintain because of the simple structure
3: Key and necessary part for magnetic separation process
Technical data
Model
Shell diameter
(mm)
Shell lenght
(mm)
Shell rotation
speed(r/min)
Feeding size
(mm)
Processing capacoty
(t/h)
Power(kw)
CTB6012
600
1200
<35
2-0
10-20
1.5
CTB6018
600
1800
<35
2-0
15-30
2.2
CTB7518
750
1800
<35
2-0
20-45
2.2
CTB9018
900
1800
<35
3-0
40-60
3
CTB9021
900
2100
<35
3-0
45-60
3
CTB9024
900
2400
<28
3-0
45-70
4
CTB1018
1050
1800
<20
3-0
50-75
5.5
CTB1021
1050
2100
<20
3-0
50-100
5.5
CTB1024
1050
2400
<20
3-0
60-120
5.5
CTB1218
1200
1800
<18
3-0
80-140
5.5
CTB1224
1200
2400
<18
3-0
85-180
7.5
CTB1230
1200
3000
<18
3-0
100-180
7.5
CTB1530
1500
3000
<14
3-0
170-280
11
Join Us On Whatsapp
Name: Mining-Mineral-Ore-Machine
For: share openings, doing business, make information transmission
Click it to Join in