1. Introduction to China Sand Production Line
The third generation china sand maker is one mining machine which is mainly used for providing of better aggregate in the industries of high road, highway, higher building, and municipal administration, the construction of hydroelectric dams, cement mixing station, which is the first choice of artificial sand and stone shaping.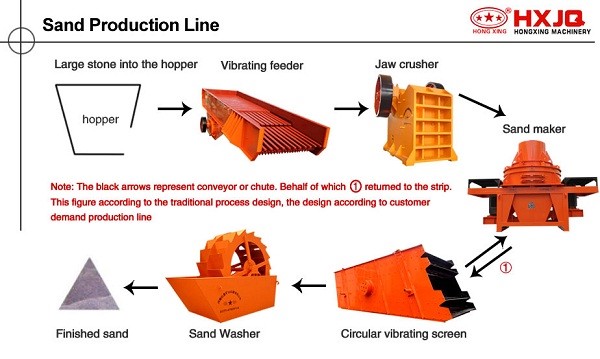 2. Craftsmanship Procedures of Sand Production Line
The sand making line or sand making plant is mainly used in the series of crushing machine and sand making machine in the production of sand making craftsmanship. The procedures of the sand making line or sand making plant are the following: the raw material is feeding into the vibrating feeder, and the stone is conveyed into the jaw crusher by the hoist in order to be crushed in the cabinet, which is crushed is transporting into the sand maker by the belt conveyor, and then the crushed material screened by the vibrating screen is feeding into the sand washer which helps to select the fine material.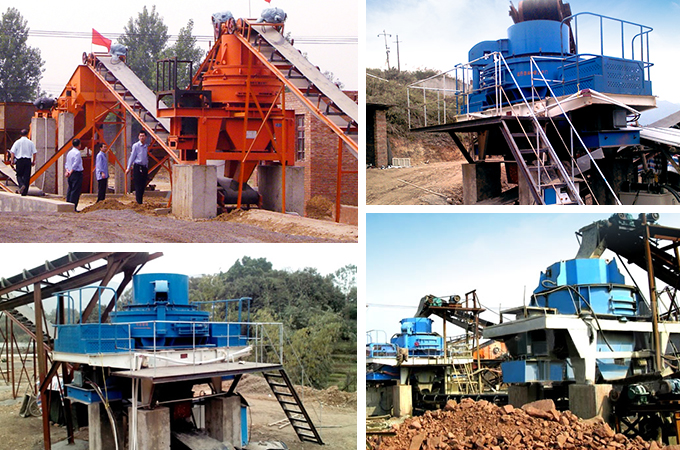 3. Applying Scope of Sand Production Line
The quartz ore is mainly used for the coarse processing of quartz powder. Because of the higher compression of quartz ore, the handling machine is mainly belonging to impact crusher that is one sort of sand maker, sand maker is used for crushing and reshaping the soft or medium-hardness material including the all kinds of mineral stone and cement.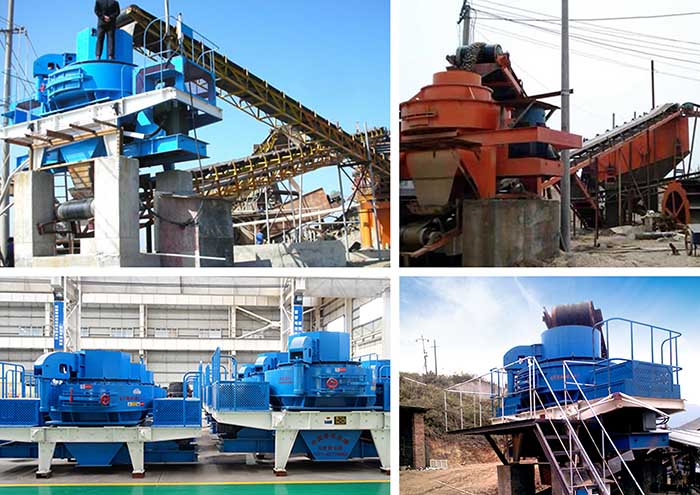 4. Performance Characteristics of Sand Production Line
Hongxing sand making line or sand making plant has some advantages such as the higher automation, low cost, higher crushing ratio, energy saving, bigger output, lower pollution, easy maintenance, and the sand made by it can satisfy the standard of the national building construction, and the finished products also has some merits like this, the medium shape, fine granularity. The assignment of this sand production line is mainly relying on the usage of size, output, specification of the stone material which is commended by the customers, and we provide the perfect service for every customer and we also can design the best sand production line for customer on the basic of the requirement of them at the same time.
Please leave a message if you are interested and we won't disappoint you! Thank you!