1. Introduction to China Sand Production Line
The third-generation china sand maker is mainly used for providing great aggregates and sands for industries of high road, highway, higher building, and municipal administration, the construction of hydroelectric dams, cement mixing station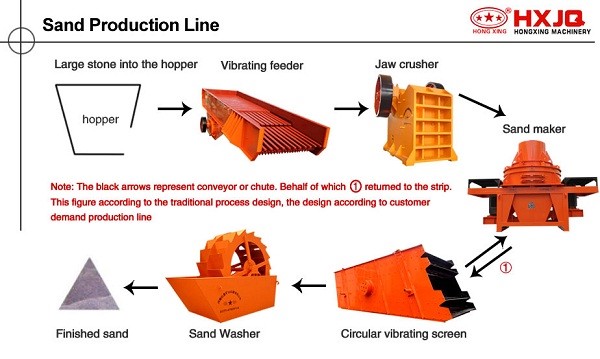 2. Working Procedures of Sand Production Line
The procedures of the sand making line or sand making plant are as followings: raw rocks are fed into jaw crusher for primary crushing by vibrating feeder and belt conveyor, then delivered into sand maker for secondary crushing. After then, the crushed rocks will be screened by vibrating screen. The qualified sands will be fed into sand washer for cleaning process. As to unqualified, they will be delivered into sand maker again for tertiary crushing until being qualified.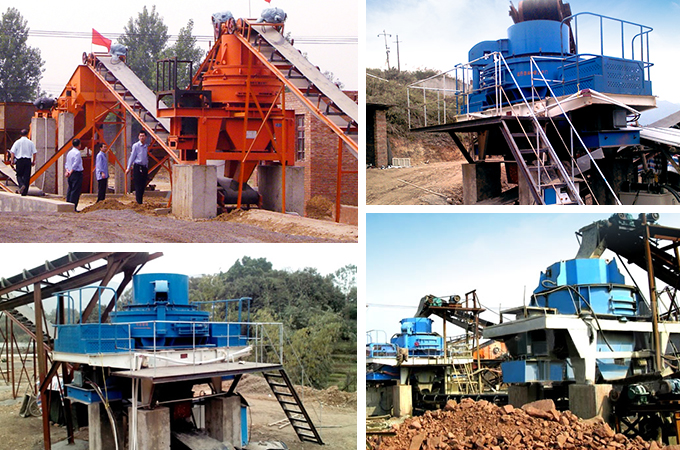 3. Applying Materials of Sand Production Line
The quartz ore is often applied as the main raw material of sand productio line.Becasue of the wide applicaion ranges and high working efficiency, sand maker can also be used for crushing and reshaping the soft or medium-hardness materials like mineral stones and cement.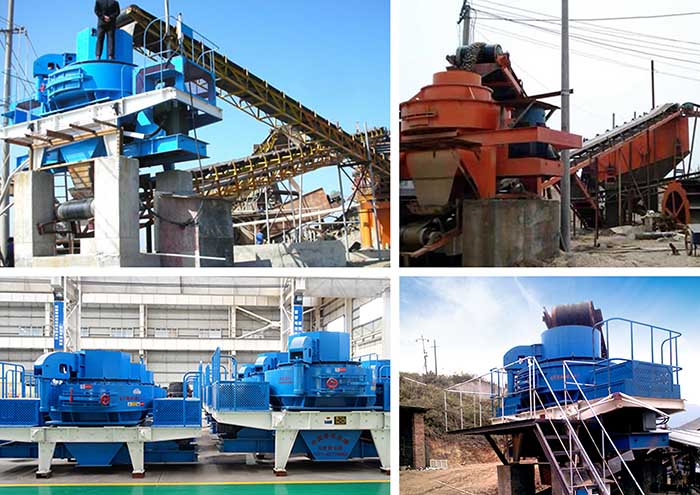 Please leave a message if you are interested and we won't disappoint you! Thank you!