Introduction
High frequency screen is widely used in the industries of dry beneficiation, coal preparation, chemical, brick-making, food, pharmaceutical, caustic soda, fertilizers, paper and other industries in a variety of materials, wet sieving, grading, dewatering. High frequency ore screen is also used in fine-grained classification operation for the concentrator grinding and classification process, whose screening efficiency can reach to more than 70% under one condition like that the rational feeding concentration, discharging granularity (-200 Mesh size fraction content), and the demand under the screen size to the difference between feed size less than 30 percent under the conditions.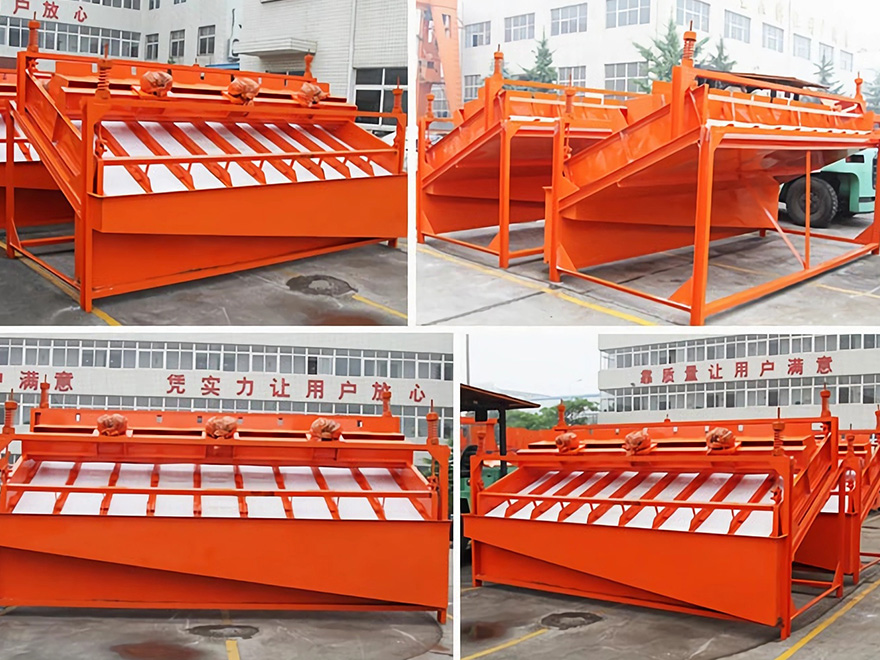 Higher screening efficiency, which can play one important role in a significant reduction in cyclic loading and sieve was qualified particle content, and to improve the processing capacity of the mill (generally 5 to 10 percent). The screening process has a harsh standard on the screening granularity in order to eliminate the impact of coarse mineral granularity on taste; another pulp under the impact of high frequency small amplitude of oscillation can be playing the role of density stratification, and easy with the high density of small particles is to settle to the sieve surface, through the screen, and therefore can significantly improve the taste of the sieve material.
The Performance Characteristics of High Frequency Screen:
1. The machine takes the newest theory design, which is one new structural vibrating screening mechanical machine with high efficiency, and which ordinarily takes the screening plate with the material of nylon or stainless steel.
2. Exciter driven by the transmission mechanism of screen surface for high-frequency vibration screen box still.
3. The sieve surface vibration frequency of 50Hz, the amplitude of 0 to 2 mm, the vibration strength of 8 to 10 times the acceleration of gravity is generally mechanical vibration sieve vibration strength 2 to 3 times.
4. The sieve surface by three different flexible meshes.
5. The mounting angle of the screen machine which is convenient adjustable inclination concentrator wet sieving installation is generally 25 ± 2 °.
6. Sieve machine vibration parameters using the computer to adjust the control parameters of each vibrator vibration can be adjusted individually set.
7. Vibration transmission system flexible link quality elastic material, long-term operation and reliable work; screening machine for energy-saving products.
8. Screen box side panel with the overall bending forming steel plate, both to enhance the overall stiffness and reliability of the screening machine, equipment more attractive appearance.
9. Screening machine can be configured according to the different needs of customers with different types of control cabinet, parameter setting, and a variety of additional features for remote centralized control, the historical record and failure alarm.
Technical data
Specification
Model
Processing
capacity(t/h)
Power
(kw)
GPS-4
15-25
0.72
GPS-5
20-30
1.1
GPS-6
24-36
1.5
GPS-8
32-48
2.2