Introduction to Rod Mill
Rod mill is named like this because the grinding media filled in the cylinder are steel rod. Rod grinder or rod grinding mill generally adopts wet type overflow and can be used in first class open-circuit grinding and widely used in the first stage grinding in artificial sand and stone, ore beneficiation plant, chemistry and power department.
Rod mill works by relying on the moderative motion of peripheral rack wheel through electrical machine and reducer or the bradytelic synchronous electrical machine.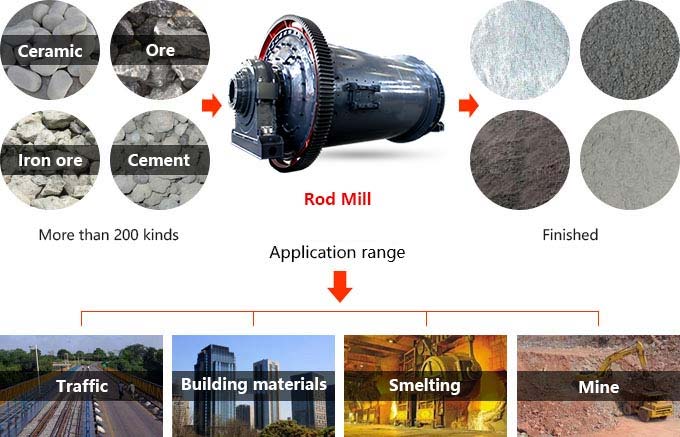 Working Principle of Rod Mill
The rod mill drives the cylinder in rotation by the engine through the rotation of the reducer and big gears around with the deceleration or through low speed synchronous motor driving directly peripheral big gears.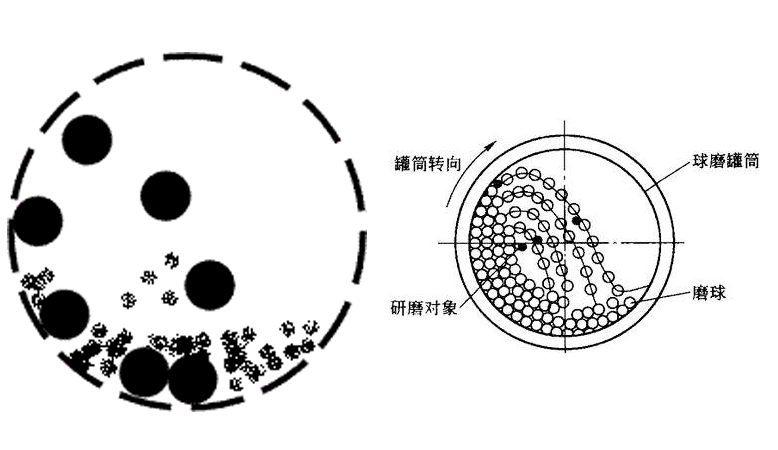 The rod grinder is equipped with appropriate grinding medium-steel bar, which is raised to a certain height under the centrifugal force and friction force and then cast down or discharged. The materials to be crushed are continuously added to the cylinder, shattered by the rotating grinding medium and discharged for the next procedure by the overflow and the power produced by continuously feeding in materials.
The Major Application of Rod Mill
1) Rod grinding mill can be applied in ore re-election or magnetic separation plant of tungsten and tin and other rare metals, in order to prevent the damaged caused by the crushing process, rod mill is often used;

2) In some cases, rod mill can replace a short head cone crusher for fine crushing. When processing relatively soft or too hard ore (especially viscous ore), 19-25 mm (or 32 mm) of ore with a rod mill grinding to 6-10 mesh, the configuration if simpler compared with that of short head cone crushing machine.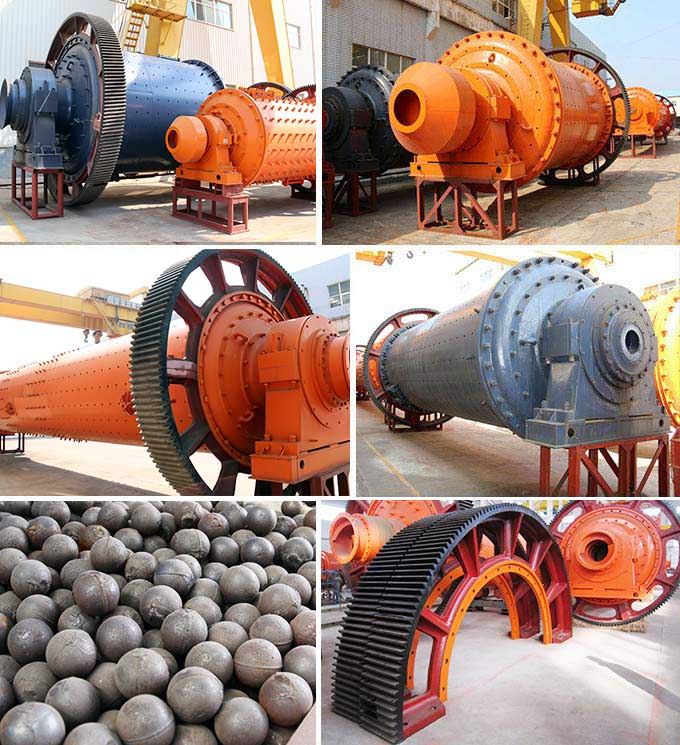 Please leave a message if you are interested and we won't disappoint you! Thank you!
Technical data
Model

Shell Specifications (mm)

Shell rotation speed
(r/min)
Feeding size
(mm)
Discharging size
(mm)
Processing capacity
(t/h)
Power
(kw)
Total weight
(t)
Diameter
Length
MBS0918
900
1800
36-38
≤25
0.833-0.147
0.62-3.2
18.5
5.9
MBS0924
900
2400
36
≤25
0.833-0.147
0.81-4.3
22
6.7
MBS1224
1200
2400
36
≤25
0.833-0.147
1.1-4.9
30
13.9
MBS1530
1500
3000
29.7
≤25
0.833-0.147
2.4-7.5
75
19.8
MBS1830
1830
3000
25.4
≤25
0.833-0.147
4.8-11.6
130
34.9
MBS2130
2100
3000
23.7
≤25
0.833-0.147
14-35
155
46.5
MBS2136
2100
3600
23.7
≤25
0.833-0.147
19-43
180
48.7
MBS2430
2400
3000
21
≤50
0.833-0.147
25-65
245
59.7
MBS2736
2700
3600
20.7
≤50
0.833-0.147
32-86
380
92.5
MBS2740
2700
4000
20.7
≤50
0.833-0.147
32-92
400
95
MBS3245
3200
4500
18
≤50
0.833-0.147
64-180
630
149