Introduction
The roll crusher is suitable for coarse and medium crushing crisp and massive materials in the cement, chemistry, power station, mines, metallurgy, building materials, refractory and coal mines and other industries.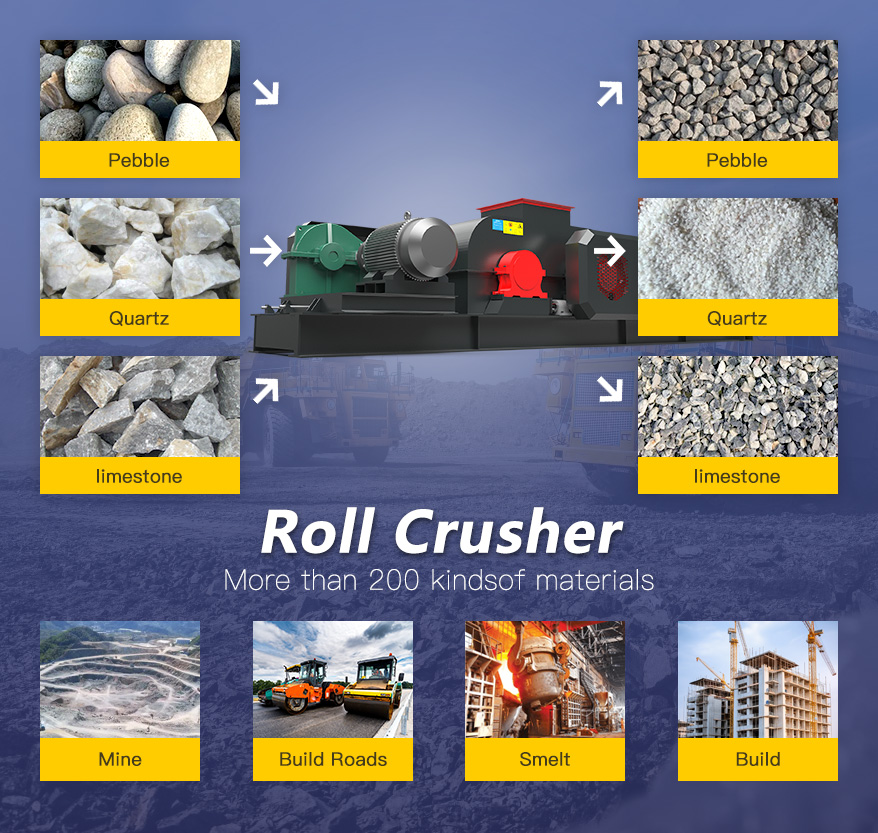 Features of Double China Roll Crusher
1. In the powder grinding system, if the roller crusher is equipped, the output can be improved by 30%-40% and the total energy consumption can be reduced by 20%-30%.
2. Our crusher with a reasonable roll crusher price has compact structure, light weight and small size.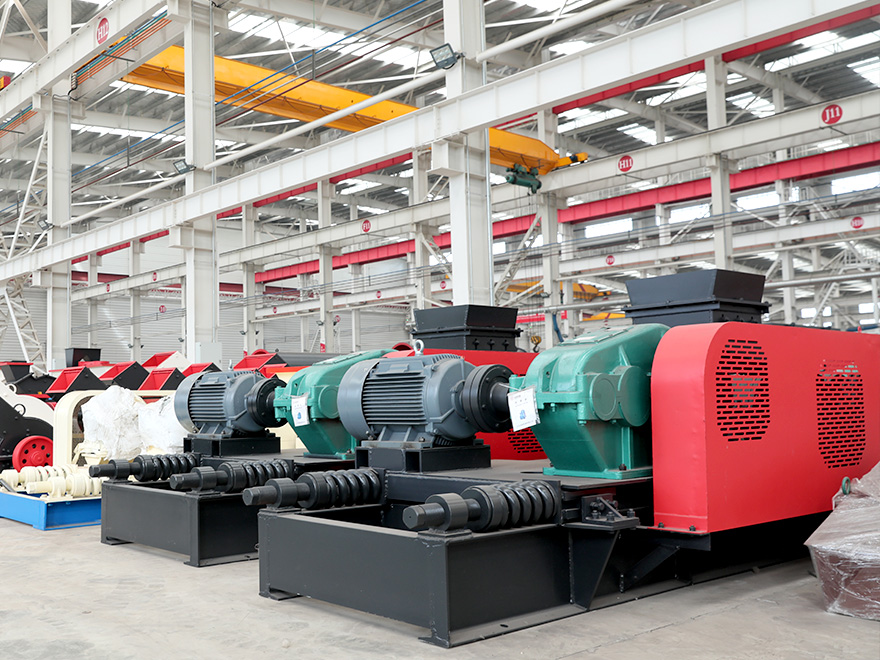 3. It has simple structure, and takes up smaller space, and the operation and maintenance of this machine is very convenient.
4. There is equipped dust-proof plant inside the machine and the sealing ability is excellent, so that there is little powder dust and lower working noises.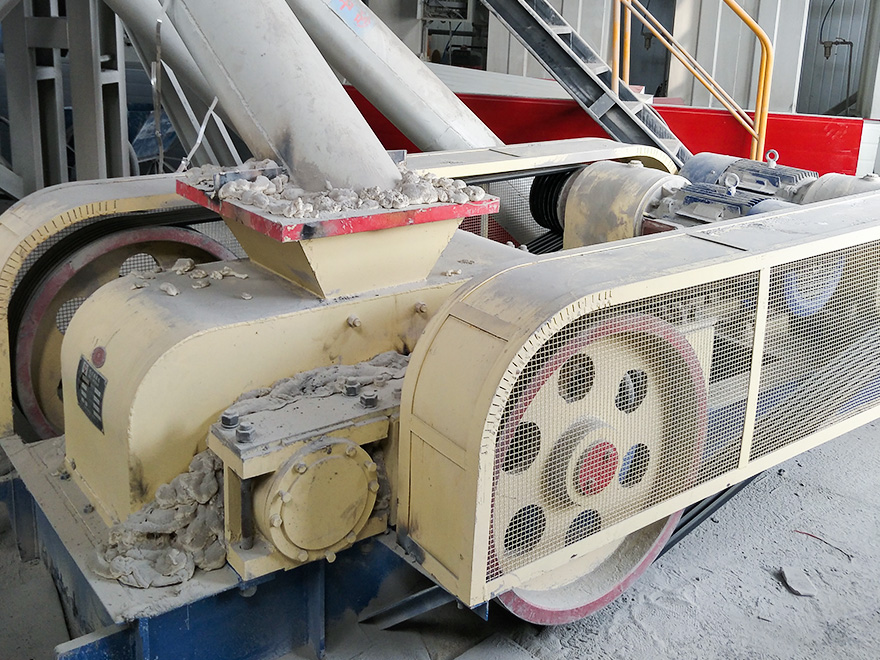 5. The roll is optimized designed, and the equipment does not need to change the roll.
6. There is changeable anti-abrasion lining board which adopts advanced anti-abrasion materials, so that it has long service life and convenient maintenance.
Technical data
| | | | | | | | |
| --- | --- | --- | --- | --- | --- | --- | --- |
| Model | 2PG0425 | 2PG0640 | 2PG0740 | 2PG0850 | 2PG1060 | 2PG1260 | 2PG1560 |
| Roller diameter(mm) | Ф400 | Ф600 | Ф700 | Ф800 | Ф1000 | Ф1200 | Ф1500 |
| Roller width(mm) | 250 | 400 | 400 | 500 | 600 | 600 | 600 |
| Input Size(mm) | ≤25 | ≤25 | ≤25 | ≤25 | ≤30 | ≤30 | ≤30 |
| Discharging Gate(mm) | 2-8 | 2-8 | 2-8 | 2-8 | 2-10 | 2-10 | 2-10 |
| Processing capacity(t/h) | 5-10 | 10-20 | 15-30 | 20-40 | 30-50 | 40-70 | 60-110 |
| Power Models | Y132M-6 | Y180L-6 | Y200L-4 | Y225M-4 | Y250M-4 | Y315M-6 | Y315L-6 |
| Motor power(kw) | 5.5×2 | 15×2 | 30×2 | 45×2 | 55×2 | 75×2 | 110×2 |
Join Us On Whatsapp
Name: Mining-Mineral-Ore-Machine
For: share openings, doing business, make information transmission
Click it to Join in