Introduction
Hammer crusher or hammer mill crusher or hammering machine is a single-stage hammer crushing machine which is able to directly crush the materials of 600-1,800mm into 25mm or smaller size. Hammering breaker or hammer mill crusher is suitable for crushing medium hard materials in many industrial departments such as cement, chemistry, power station and metallurgy.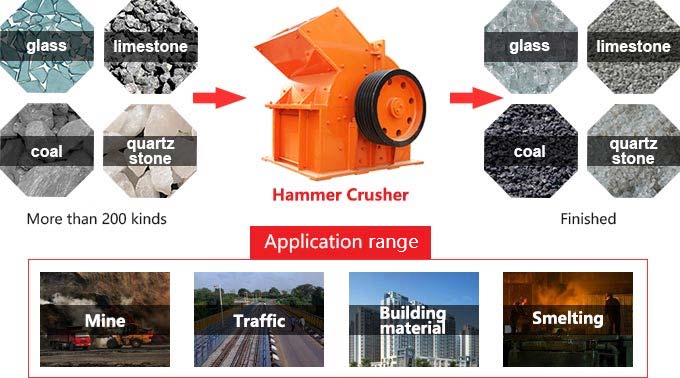 Main features of Hammer Crusher or Hammer Mill Crusher
(1) The working hammer of the hammer mill crusher adopts new technology with the features of anti-abrasion and anti-impacting.
(2) The granularity can be adjusted according to the requirements of the customers.
(3) The hammering machine has a sealed structure, thus solving the problem of dust pollution in the crushing workshop and the ash leakage of the machine.
(4) The design of the hammering machine is beautiful, and there is few easy wearing parts, and the maintenance is convenient.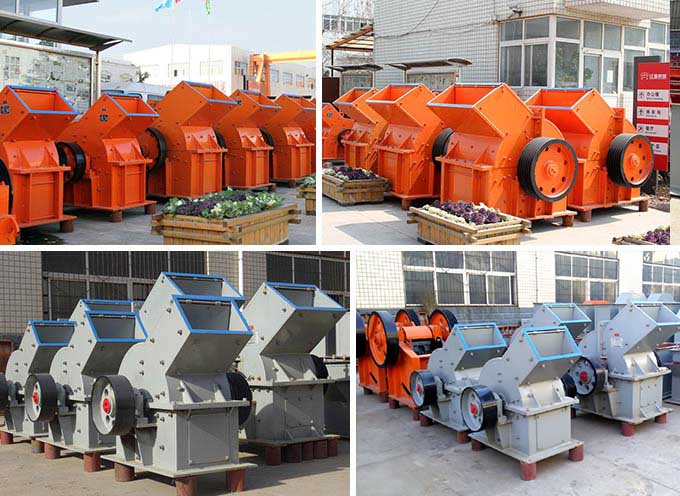 Working Principle of Hammer Crusher Machine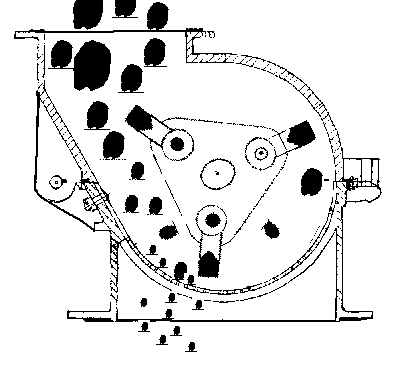 The hammer crusher machine or the hammering machine mainly crushes materials relying on the impacting effect. The generally crushing process goes like this: after going into the crushing machine, the materials will be impacted and crushed by the hammer with high rotary speed, and the materials crushed will gain energy motion from the hammer and rush to the baffle and grate bar with high rate, and at the same time, the materials will also impact with each other.
After being crushed for many times, the materials that are smaller than the gap between the grate bar will be discharged from the gap, and the bigger materials will impacted, ground and pressed by the hammer on the grate bar until the desired granularity is satisfied.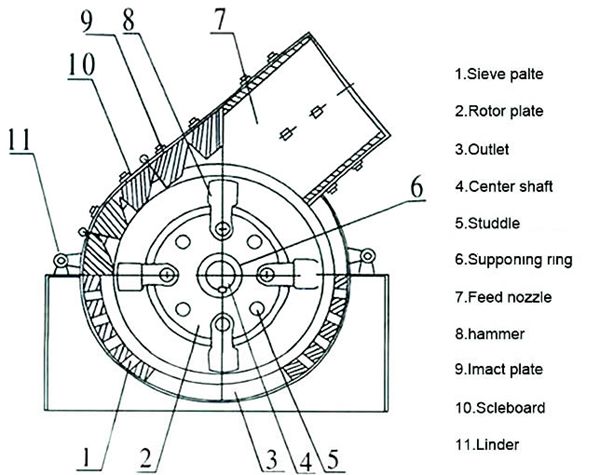 Technical data
Specification
Capacity(m³/h)

Motor Power
(kw)
PCΦ400×300
5-10
4P 11KW
PCΦ600×400
10-22
4P 22KW
PCΦ800×600
18-40
6P 55KW
PCΦ1000×800
25-50
8P 75KW
PCΦ1000×1000
30-55
8P 90KW
Join Us On Whatsapp
Name: Mining-Mineral-Ore-Machine
For: share openings, doing business, make information transmission
Click it to Join in