Cameroon's President Biya Visit China The Hongxing Mining Machinery is favored by Cameroon's Enterprises
Recently, Cameroon's President Biya, the old friend of Chinese people, have visited China. Chinese President Xi Jinping held talks with president Biya in the Great Hall of the Chinese and reached a number of cooperation.
Cameroon is located in west Africa, the west borders Nigeria, the northeast borders Chad, and the east borders Central Africa. Cameroon is China's traditional friendly country and important cooperation partner in Africa. The two countries have deep cooperation in the fields of trade of electromechanical products, infrastructure construction and mining development.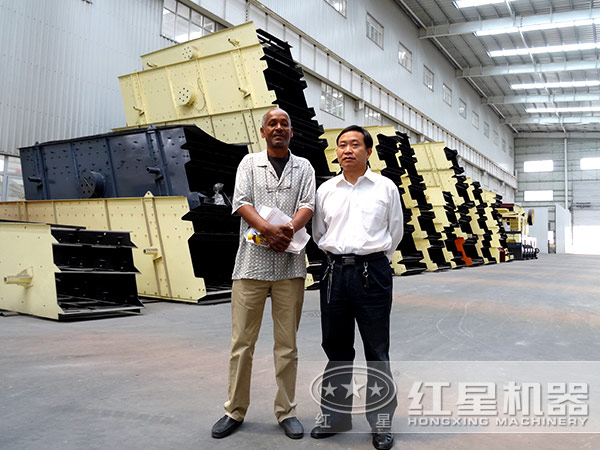 In recent years, the supply of aggregates restricts the progress of various projects with the establishment of highways, railways and hydroelectric program etc., like large number of infrastructure projects. Some large, efficient aggregate production equipment such as large-scale crusher, sand making machines and other equipment only rely on imports, owing to the relatively weakness of Cameroon's itself industrial. With this visit, Cameroon's domestic aggregate production enterprises once again turn their sights to China.
Henan Hongxing Mining Machinery Co.,Ltd. gains the favor of Cameroon Ahara Mining Co., Ltd., depending on the excellent product performance and professional service, as well as the established good reputation all over the world, and provides a full set of mine equipment for its two 200t/h basalt production line project in the Reguier Province (Lékié) Oklahoma Area (Okola)in the center of Kabul.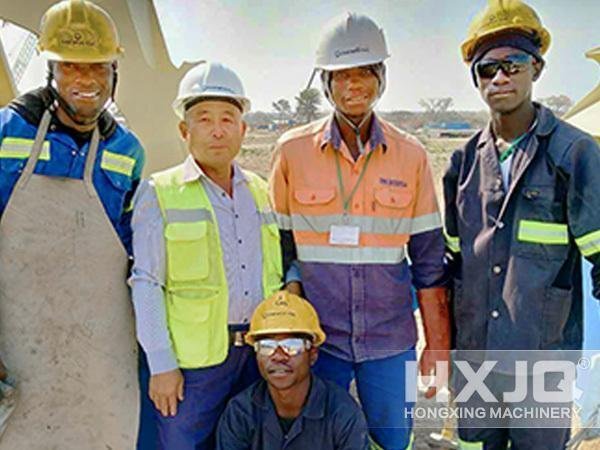 Cameroon, as an important regional power and strategic market in Africa, has been always the focus of the Hongxing machinery. In 2013, the Hongxing Machinery Company ever provided a full set of customized production line equipment in Ni-co-MN Manganese for the GEOVIC company's Nkamouna, and won the high appreciation.
According to information, Ahara Mining Co.,Ltd.'s main procurement equipment includes: GZD series Vibrating Feeder, CJ series European Jaw Crusher, HXGYS Hydraulic Cone Crusher, HVI Impact Molding Sand, as well as YK series Round Vibrating Screen, etc.