Had Better to Say HXJQ Symons Cone crusher
HX-PSG Compound cone crusher is also called Symons cone crusher. Based on the foreign advanced technologies and current demands of customers, HXJQ engineers and workers have taken many years to produce such crusher, with features of high swing frequency, optimizing cavity and feasible runway. Symons cone crusher is widely used in industries of metallurgy, building materials, road paving, chemical engineering, and silicon salt, etc. It is suitable to crush the middle-hardness ores and rocks.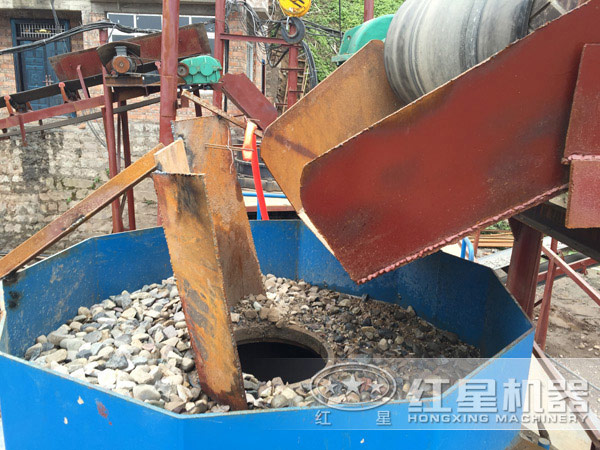 By virtue of the reasonable structure and advanced technologies, HX-PSG Compound cone crusher performs quite well.
1: high output and low energy consumption
Due to the special design in cavity and runway, HXJQ cone crusher is empowered by the higher performance and working capacity. The largest capacity can reach to 1,814t/h. On the way to ensuring output, HXJQ engineers make the power consumption decrease a lot, primarily 1-2KWh/t. Per year, we can save the power money at 200,000 yuan. The production cost can greatly saved.
2: good shape and size of finished stones
Under the working principle of Laminated Crushing, cubic particles take a higher proportion. Needle-shape particles are fewer and fewer.
3: high automatic degree
When non-crushing materials like iron enter into machine, the protective device inside will automatically work and protect the machines from being damaged.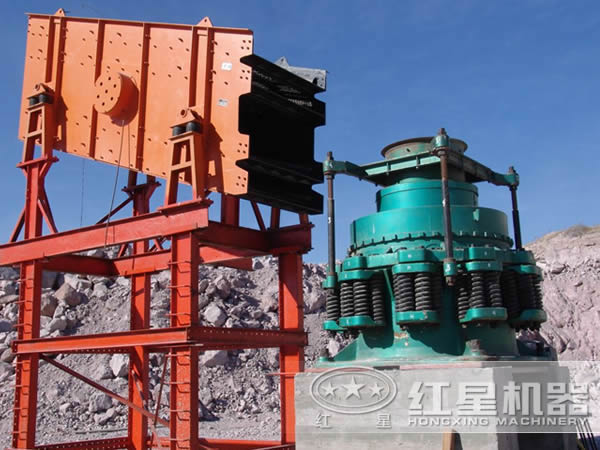 4: endurable and reliable performance
By virtue of the large-diameter principal axis, heavy rack and independent lubricating system, HXJQ cone crusher can work reliably and the non-failure rate can reach to 95% higher.
5: easy Maintenance
All the parts can be dismantled from the upper or side, including the movable cones and fixed cones. The movable bearings can keep the excellent loading performance, even though in the high-impactive vibrations. Besides, they are easy to be maintained.
6: split lubrication
To ensure the double and automatic protection for bearings, lubricating system of cone crusher adopts the multi-point and independent way.
At last, sincerely remind all of you. During the production process, we should operate the cone crusher and stone crushing line according to the written regulations. If necessary, we can enclose the crushing, screening and sand-making parts to make clean production. When selecting the manufacturers, we should select those with rich experience. Here, we recommend the HXJQ company, it is a large-sized manufacturer, researcher and exporter of mining machinery and plants. With rich experience and advanced technologies, HXJQ workers can design a customized line for you.