Factors Affecting Capacity of VSI Sand Maker
VSI Sand Making Machine is the one kind of sand making equipment, which adopts impact forcing to process materials.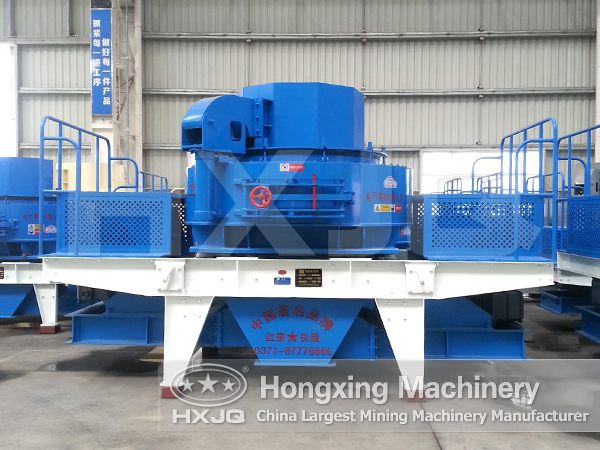 For a whole sand making line, the capacities of both feeder and conveyor should be as big as 130% of the rated crushing capacity. If the speed of the vibrating feeder reaches summit while the output of the VSI Sand Maker fails to meet the demand, with a not-so-high motor loads, which indicates that the thickness of the material layer of the vibrating feeder is not enough or the feeding quantity is small. In addition, the input size of the new-type VSI Sand Maker is related to its capacity. And the proportion of the maximum strength of the material cannot exceed 10% of the total feeding amount.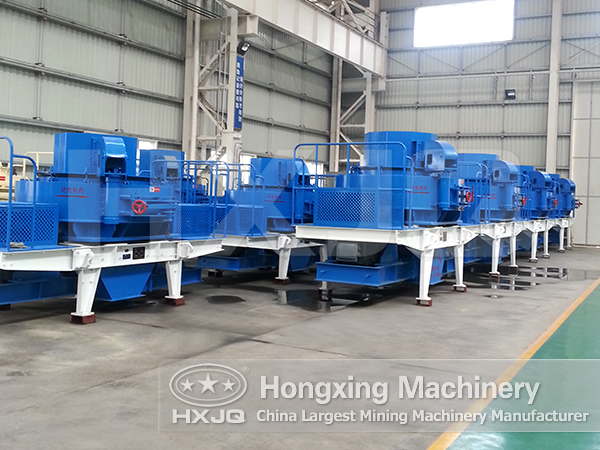 Because too-much oversize particles fed not only extend the time of stone acting on the rotor in the crushing chamber, but also damages the rotor. If you want to break the stones whose diameter almost reach the maximum standard of input size of the sand maker, it is recommended to add a secondary crushing equipment to reduce the grain size of and increase the processing ability.