The Best Scene in Winter: Hardworking Spirit
Nowadays, hxjq received the call from one customer in Hebei, China. This customer said that his stone crushing plant could not work normally and hope we can arrange service staff to check the reason. The needs of customers is order. After the call, HXJQ after-sales department immediately arranges workers taking tools, driving cars to the problem site.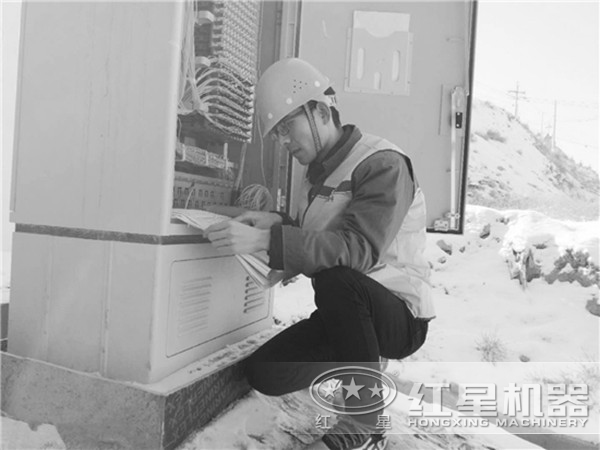 After the arrival, service staff immediately start the working and overhaul every part of stone crushing line one by one like jaw crusher, impact crusher, vibrating screen and electrical box. Nearly about three hours, the problem is finally found and solved. Snow is the beautiful scene in winter, it coats the natural world in a white color. And let us feel the charm of winter.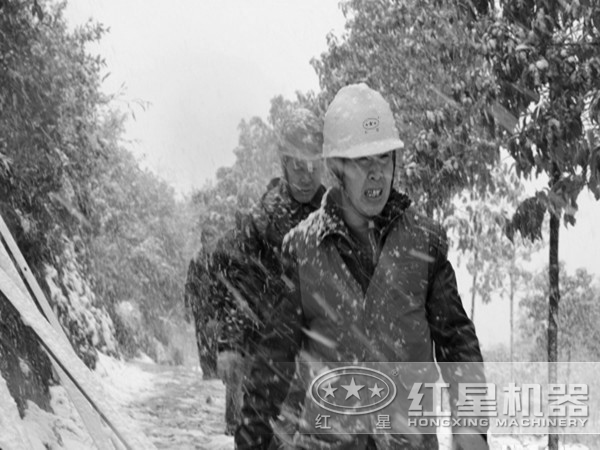 But, when we enjoy the beautiful winter, whether you can image those hardworking people who do not have time to enjoy. They can not stay in warm houses, but they need to work in the rainy or snowy days for protecting the benefits of others. As HXJQ workers, they believe that HXJQ spirit is their driving force to overcome every difficulty. HXJQ service teams bear the coldness and tiredness to make every customer feel the spirit of HXJQ and protect the benefits of every customers. In winter, the most beautiful thing is not snow, but the hard-working men, and those people who stay on their jobs and responsibilities.