How to Equip Stone Crushing Line for Green Production?
At present, every industry in every country needs to be clean and environmental-friendly. Under such circumstance, traditional stone crushing lines can not meet the demands. And suppliers of stone crushing plant need to develop a new way for manufacturing clean lines. Devices, required for stone crushing plant, are vibrating feeder, jaw crusher, impact crusher, vibrating screen, etc. Then how to decrease the environmental pollution? How to equip the stone crushing line for green production?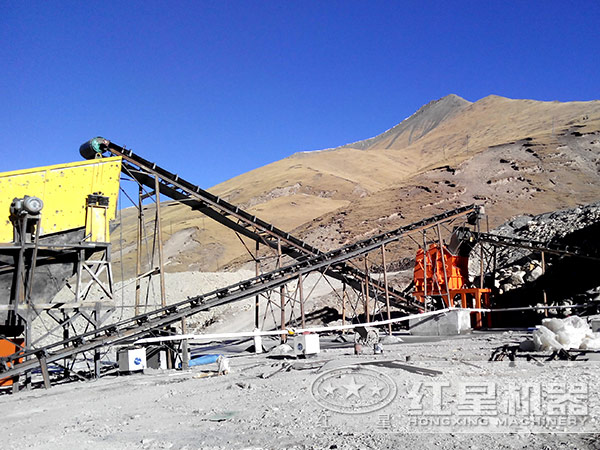 Working process of stone crushing plant is generally: material cabinet to feeder, to jaw crusher, to impact crusher, then to vibrating screen for finished products. These "to"s can be connected through belt conveyors. According to the needs of customers, we can equip the cone crusher and dedusting device.
There are many crushers and we should select those with features of high crushing strength, even particle size, low vibrating degree and good dedusting efficiency like hxjq jaw crusher. It works in the way of deep-cavity crushing. And this kind of jaw crusher is very high-efficient and energy-conserving. Since its fly-wheels are designed in a unique way, the vibration can be effectively decreased and machine can work in a smooth way.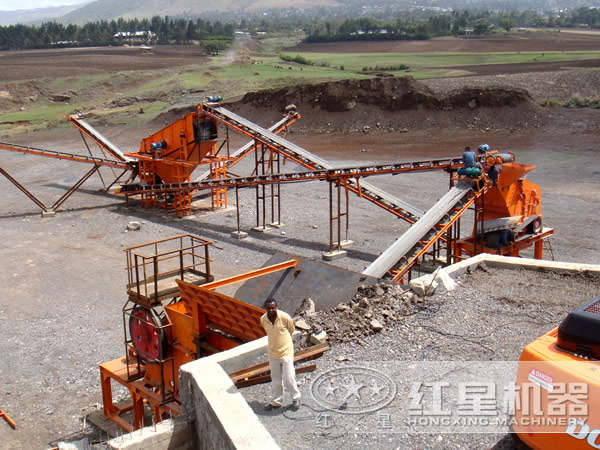 When selecting the vibrating screen, we should select those, which produce small or none noise during working process. At present, HXJQ has a kind of vibrating screen, whose lubricating oil needs to be changed only after three or six months. Our production cost can be saved by using such vibrating screen.
From the aspect of environmental protection, we should build the stone crushing lines in the places which far away from living area or working area. Meanwhile, to avoid the pollution of dust and noise, we should build the screening and crushing room in the concave area.
Want more details of stone crushing plant? Welcome visit at www.hxjqmining.com