Hxjq Raymond Mill is the Star In Desulfurized—Powder Making
As we all know, limestone powder is the necessary material for desulfurization work of power plant. Fineness, size and quality of limestone powder can directly influence the work of desulfurization. Therefore, selecting the right machines for making limestone powder is of key importance for the whole desulfurization work. At present, in most power plants, the dust production is very heavy during the desulfurization. And the heavy dust causes the serious pollution of air and river, etc. The acid rain is becoming more and more serious, which brings the great harm to surrounding environment and people's health. Therefore, the demands for clean and green powder-making machines are very high.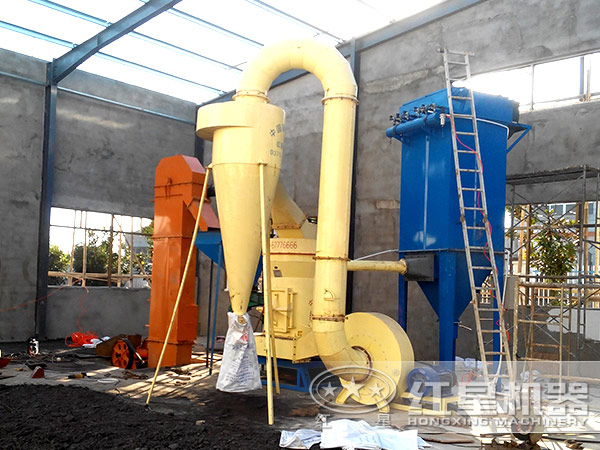 Through the market analysis and continuous research, HXJQ produces a kind of environmental-friend raymond mill, which is the optimizing version of traditional mills. The first feature is "high": high output, high efficiency, high powder-making. Hxjq brand raymond mill is made up of Trapezoidal rollers and rings, which make the raw materials fully ground. So, the working efficiency is high. The second feature is "saving": saving power. The whole machine works under negative pressure, so, the energy can be saved. During the working process, dust is few. The third feature is "excellent": excellent powder production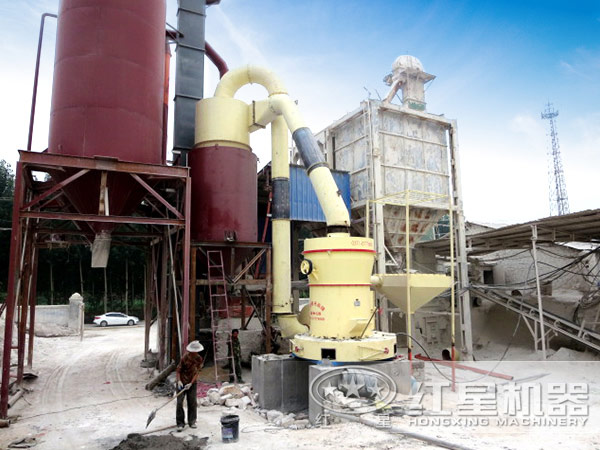 The fineness and shape of limestone powder, processed by the environmental-friendly raymond mill can be more qualified to the demands of power plant and other fields. Therefore, the raymond mill of hxjq has become the new choice for the field of desulfurization powder making. Environmental-friend raymond mill is mainly applied to the large-sized power plant and steel plant, etc like China Power, Wuhan Steel, etc. And these famous chinese companies give high comments.
To answer for the policy of environmental protection, HXJQ continuously make new advancements and breakthroughs. Meanwhile, hxjq continously imports the advanced foreign technology of powder-making and produces many types of environmental-friendly mills like high-pressure micro powder mill, superfine power mill, etc.