New Design and Technology of Mobile Jaw Crushers
The mobile jaw crusher as a high efficient mobile crushing station is more advanced than the traditional jaw crusher and the ordinary mobile crusher. It adopts the self-driven system with modern technology and multiple functions.
The mobile jaw crusher can work under any circumstance at any position of the work site, which reduces the labor for handling materials and makes it easy for all accessory machines to cooperate with each other. Through the wireless remote control, users can drive the crusher onto the trailer and then transport it to the work place.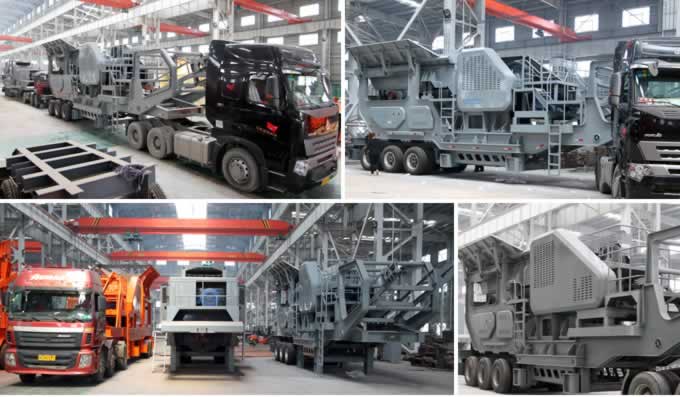 Our mobile jaw crusher is a heavy duty, track mounted, jaw crusher that offers a high capacity, high production, easily transportable, robust crushing system. It is continuously and automatically monitored by the control system that operates the unit. It has been designed to deliver cost effective performance in a wide variety of applications including aggregate production, surface mining, quarrying and recycling of construction and demolition materials. It can possess the highest operational safety levels with low energy consumption and low levels of dust, sound and exhaust emissions.
Our mobile jaw crusher can also provide throughput of 50tph to 140tph at closed side settings of 25mm to 90mm with a 250rpm operating speed. In addition to an increased stroke and higher operating speed, it features an oil-lubrication system, reversible jaw plates and a hydraulic beam-locking system.
The mobile jaw crusher needs no installation and allocation time, so it can start to work immediately once it comes to the work site, which removes the limit of the coarse and fine crushing processes.